We're getting close! In just a couple of weeks, Webteam (www.webteam.net) will once again participate in the Healthcare Billing and Management Association (www.HBMA.org) 2013 Spring Conference. This year, the 3 day conference is being held in Orlando, FL. As an association, HBMA is a non-profit, member-led trade association that represents over 700 third-party medical billing firms across the country. HBMA is the only trade association that rallies in the interest of medical billers in Washington, D.C.
The HBMA has been a Webteam client for over 11 years. Over time we have completed multiple website redesigns, ongoing online membership updates, educational offerings, products, and online member resources. Webteam works with HBMA and many of their member companies and other medical billing companies on a daily basis.
Webteam has been a long time exhibitor at HBMA Spring and Fall Conferences. These conferences and other medical billing educational conferences offered by HBMA are designed to inform members about current trends and government updates in the medical billing industry. As an exhibitor, Webteam has benefited from attending these conferences by constantly learning more about the medical billing industry, educating the conference attendees on the tools and resources available in website development, and creating long-lasting business partnerships with HBMA members.
Our work for the Healthcare Billing & Management Association (www.HBMA.org) website can be viewed here: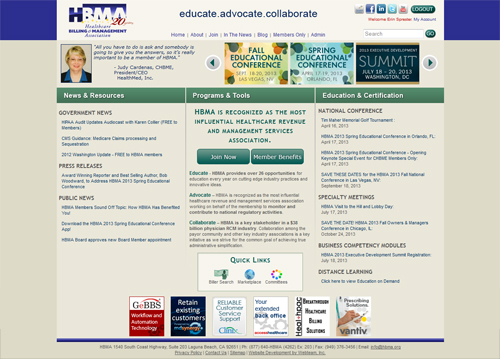 In addition to our longstanding partnership with HBMA we have developed a number of websites for many medical billing companies, providing web design services, secure solutions for reporting, portals for medical biller clients, and more. Check some of them out below!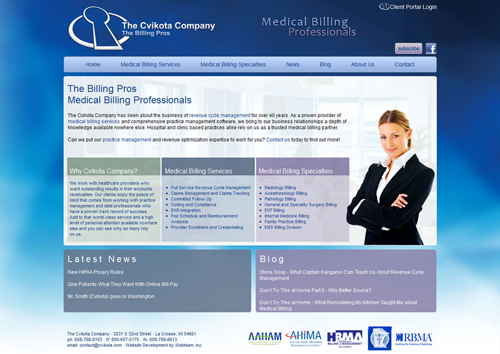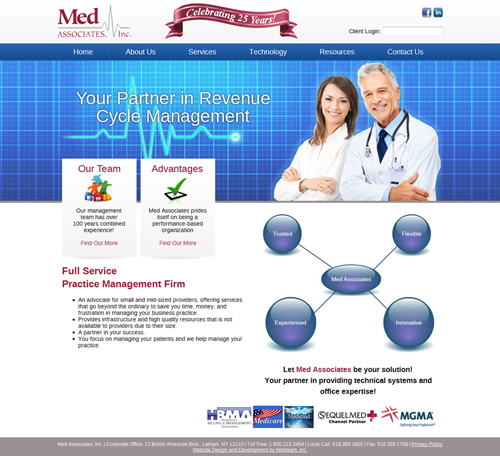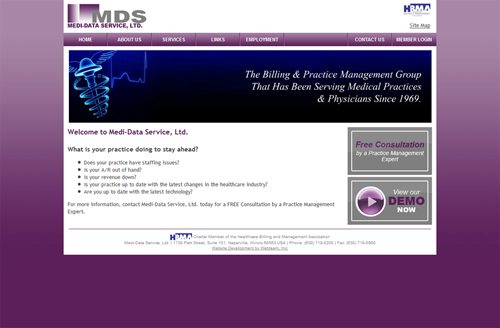 Looking forward to the HBMA 2013 Spring Educational Conference! #HBMA2013