I have been a graphic designer with Webteam for six years now and am always looking for fun new tools I can use to design our websites. Here are a few of my recent favorites. I think they can benefit anyone - not just web designers!
Awesome Tool #1:
Font Squirrel
www.fontsquirrel.com
I can't even begin to say how happy I was the day I discovered how to use @font-face kits when designing websites. Typography can make a huge difference, and Font Squirrel makes that very easy. All the fonts they offer are free and what's even better, there are many that come with @font-face kits that are very easy to install and use on any site. No longer am I stuck using only "web-safe" fonts such as Arial, or Times New Roman!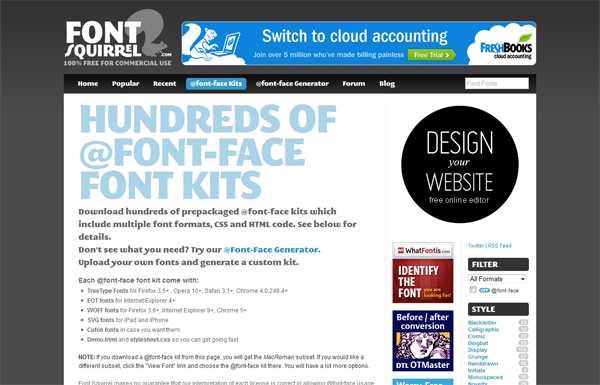 Awesome Tool #2:
Kuler
kuler.adobe.com
Kuler allows you to enter the hex code for any color and then view or choose different color schemes for that color. You can also browse through color schemes other users have created. You can vote for or save other users schemes and they can vote on or save yours as well.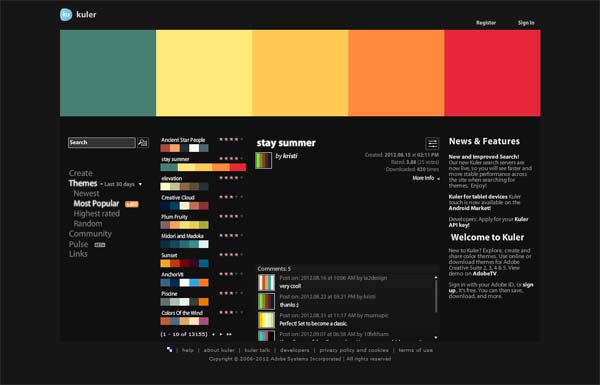 Awesome Tool #3:
CSS-Tricks Button Maker
css-tricks.com/examples/ButtonMaker/
I just recently discovered this tool and was pretty excited when I did. Button Maker allows you to easily design a css button using their sliders and color pickers. Then, you just click the "View the CSS" button, copy the source code, and paste it into your style sheet. Love it!