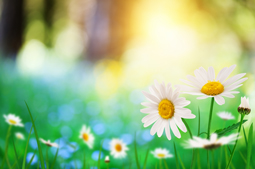 Spring is officially here, and that means it's time for spring cleaning. I am sure you have thought about cleaning out your home or garage, but what about your website? Now is the perfect time to take another look at your site to see if it is working for you the way you want it to.
Search For Yourself
Have you used a search engine to look for your site using the keywords you think your customers would use to find you? If not, this could be the perfect time. Try to step into the mind of your customers. Does your site pop up as a result when you type in the keywords you think they might use when looking for your type of business? If not, it may be time to re-think your site content. And, that leads us to our next step...
Update Site Content
When is the last time you have updated the content of your site? Is there any content on there that may be outdated? Go through each page and see if you can somehow edit the content to be more keyword-rich and search-friendly. I would also like to add that updating your site content regularly allows search engines to spider your site more frequently, which can move you up in search rankings. On another note, if your business uses social media, now may be the time to get back in the saddle if you have been slacking with posts, or it may be the time to close an account if you are not using it.
Experience Your Site
Does your website have an online shopping cart or registration process? Now is the perfect time to again place yourself into the shoes of your customers and test out those processes. Are there any steps that should be added or removed that may make these processes run more smoothly? Are there any areas where customers may become confused? Webteam is always happy to give advice to our customers, when it comes to site usability.
Attract New Business
Has your business run any promotions lately to bring in new customers, or attract existing customers back in? Now is the perfect time to run a social media or email promotion! Give us a call and we can help you out!