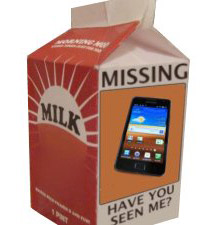 It isn't a matter of IF you have ever lost your cell phone, it is when, how many times, and if you ever found it again. In as much as I like to think I don't rely on my cell phone the last time it was lost I started thinking of the passwords to change, the apps, the lists, the email - the list was a little overwhelming. In the middle of the hunt I was a tad panicky, knowing that most of the area I am in doesn't get a cell signal so the old 'call your phone' trick was going to be fairly useless. To top that, I was picking blackberries out in the middle of nowhere, no signal, it was getting dark and starting to rain. Are you with me?
Enter in an app called 'Lookout'. Not a huge product endorser, I would like to give a word of praise for this free app. Lookout does a number of things including locate a phone on a map (from a PC), lock it in case of theft, 'find phone' tools, backup, and more (some features are optional). I'm very happy that I installed this on my latest cell because there is no doubt in my mind I would NOT have found the cell without it. I located the phone by logging into my Lookout account on a computer and was able to see a map point of where my phone emitted its' last signal. Then, I went out to that spot and had someone back at the computer tell the phone to 'scream'. The scream noise is far louder than a regular phone ring which didn't help us when looking for the phone the first time. The scream was loud enough to locate my phone out in the woods, in the middle of nowhere, in the dark, and could be heard a *long* ways away.
So, adding the Lookout app to a list of 'Stuff I Like!'.