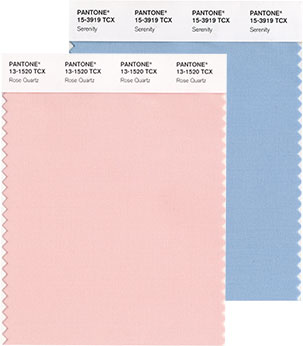 Pantone recently surprised everyone when they introduced two colors - Rose Quartz (a pastel pink) and Serenity (a pastel blue) - as the Color(s) of the Year! Their reason behind the dual selection was that the colors are "coinciding with societal movements toward gender equality and fluidity."
Since the announcement, these two colors have been popping up everywhere from home decor, to clothing/accessories and makeup. Here are some of my favorites from around the web!


Seeing these colors has me dreaming of springtime. Don't you think? If you want to freshen up the look of your site by incorporating one or both of these colors, give us a call!